INTRODUCING
PLT MARKETPLACE
What is PLT Marketplace?
PLT Marketplace is a re-selling app that allows you to sell any of your pre-loved pieces from ANY brand!
PLT Wardrobe Functionality - Sync your previous orders for easy, fuss free listings
0% Selling Fees for a whole year when you purchase SELLER+.
Download the app now and start listing today!
CourtneyS09
Verified Buyer
August 19, 2022
★★★★★
Super easy set up, this app is perfect if you love thrifting. I love that I can look up a specific item or aesthetic and can easily filer. The best thing about the app is that items are populated from the website which helps with your content for your boutique. User friendly. Just started using the app but great so far!
Amy
Verified Buyer
August 31, 2022
★★★★★
Great app! Super easy to use & the 0% selling fees they have on right now are lovely Very handy if you shop at PLT a lot! You can link it with your PLT account so then you have all the product photos/descriptions from your past orders ready to resell! It makes the process 10x easier & it also reminded me of the PLT items I have in my closet which I could give another home to!
amywalmsleyx
Verified Buyer
October 13, 2022
★★★★★
Makes it really easy to sell on PLT clothes without having to go through the hassle of taking new pictures! You can also sell any old clothes too so good for when you want a clear out
What is SELLER+?
Seller+ entitles users to 0% seller fees on all listings - there is no limit on how many times you can sell
Seller+ is a one-off annual fee of 9.99 but get yours now for only £5.99 (LIMITED TIME ONLY)
Seller+ allows you to have your chance to feature as a PLT Marketplace Top Seller and you will be the first to hear all the latest news and developments with PLT Marketplace
T&Cs - Seller+ does not cover the PayPal protection fee or shipping costs
RE-SELL. RE-WEAR. RECYCLE.
Our mission is focused on the 3 R's of re-selling, re-wearing and re-using with a network that gives you the opportunity to buy, sell and inspire others - whether this be pre-loved PLT pieces or any other brand or product. Through this, our aim is to make fashion more diverse, inclusive, and less wasteful. Ready to join the movement?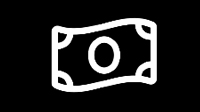 RE-SELLING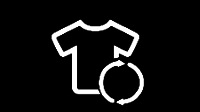 RE-WEARING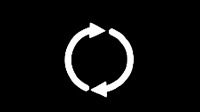 RE-USING